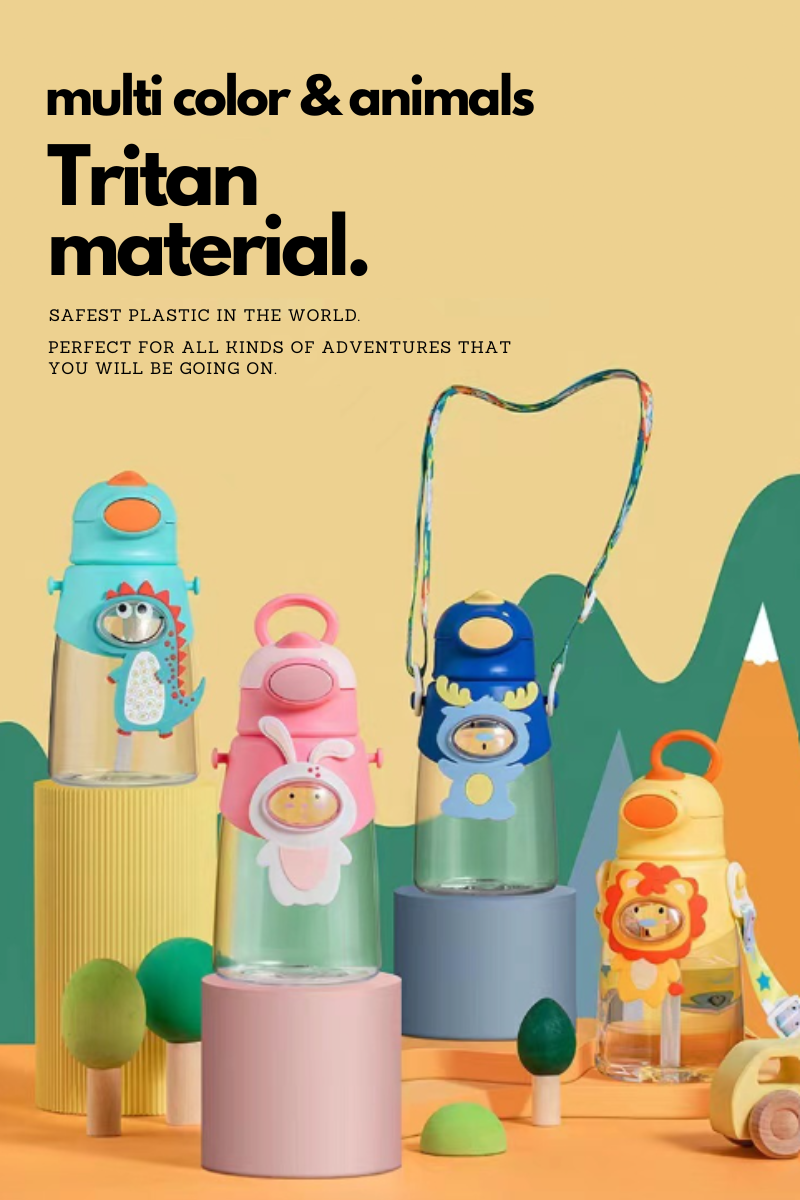 The Maya & Friends Tritan Water Bottle is made of a high quality materials ensuring that it will be leakproof, dustproof and can be reused over and over again.  The Tritan plastic used is BPA free and is odourless, ensuring that your child will be looking forward to drinking and staying hydrated.
The straw is designed to have a faster flow rate which lets you hydrate faster and the bottle comes with an adjustable strap to make it easy to bring along. 
There is also a safety catch to prevent the bottle from accidentally opening, making it a perfect for all kinds of adventures that you will be going on.
Comes with adjustable strap
Note:
Do not wash bottle in the dishwasher

Do note heat or sterilise in a microwave.

Suction nozzle can withstand temperature from -0°C to +80°C

Tritan body of the bottle can can withstand temperature from -10°C to +80°C