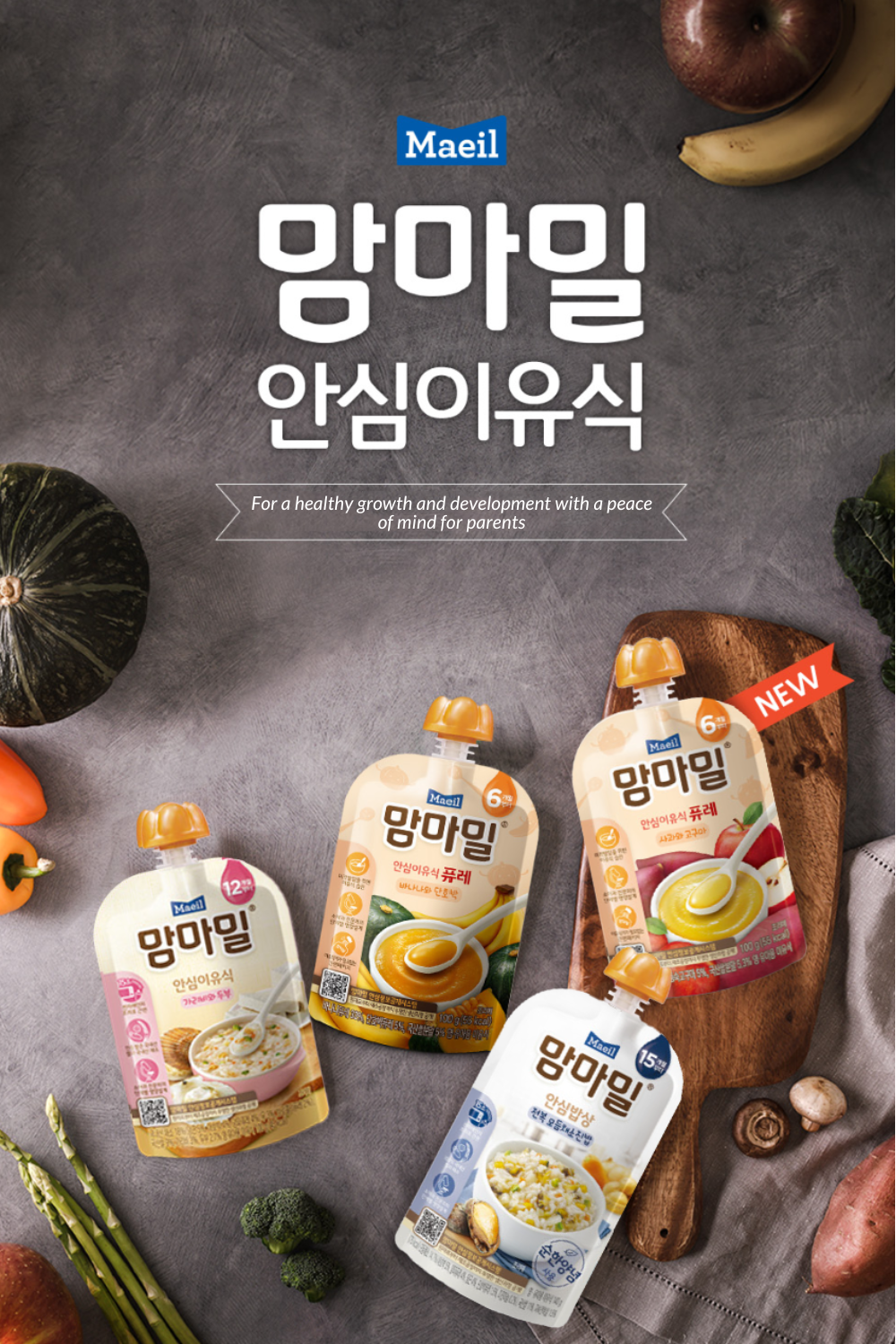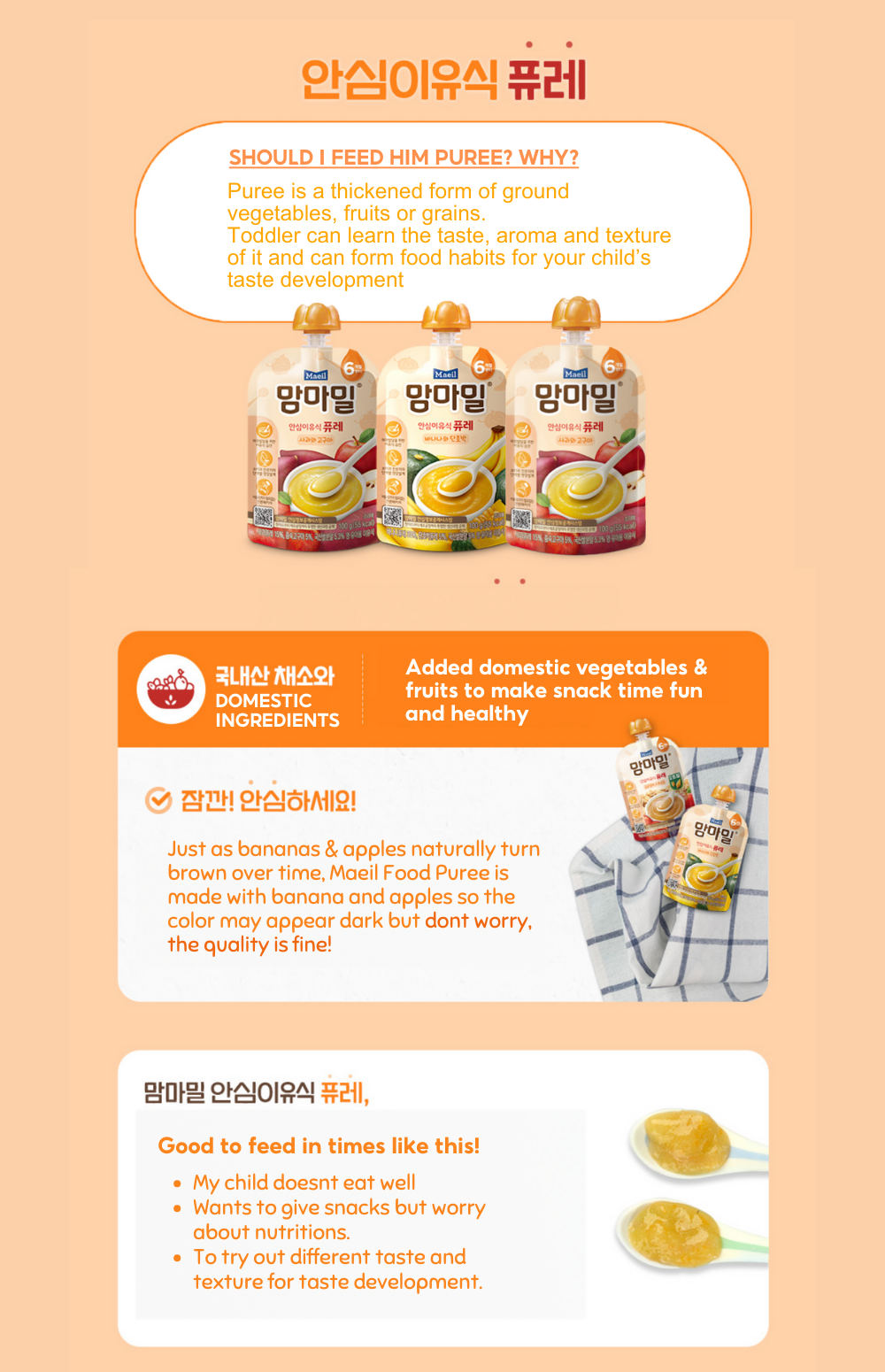 Feed product at room temperature or you can feed the child after refrigerated in cool condition.

HACCP and ISO certified Products

Organic and Natural ingredients from Korea

100g for both puree & Scallop Tofu Porridge | 140g for Abalone Mixed Veggie Porridge ​ ​It is recommended to consume the puree by itself without reheating it up.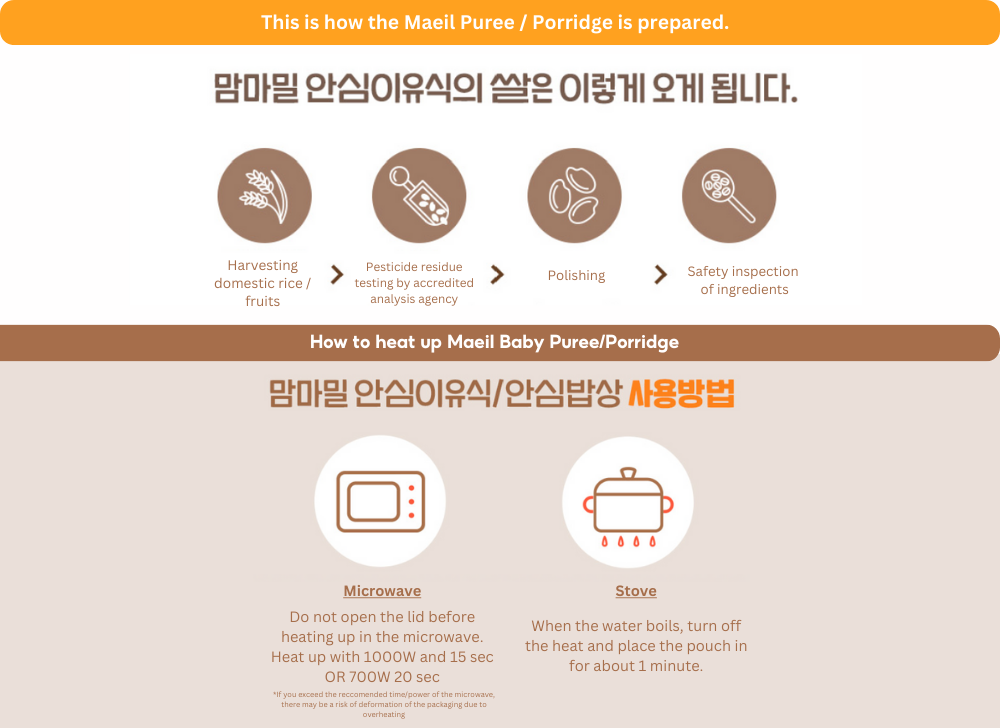 []Ingredients] 
Puree Sweet Potato & Banana - Purified Water, Sweet potato, Sweet Pumpkin Puree, Banana puree, Organic rice.
Puree Sweet Potato & Apple - Purified Water, Sweet potato, Apple Puree, Banana puree, Organic rice
Porridge Scallop Tofu - Purified water , Organic Rice 9%, Carrot 5% , Zucchini 4%, Onion, Scallop 3% , Radish , Tofu 2.7%, Broccoli ,Corn Starch
Porridge Abalone Mixed Veggie - Purified Water,Organic Rice 11%,Green Pumkin 5%,Onion Puree 4%,Carrot 4%,Potato 4%,Boil cooked abalone meat 1.5%
Crushed garlic 0.2%,Dried shiitake mushroom,Organic Isomalto-oligosaccharide,Brewed soy sauce,Sea salt,Chicken stock,Corn Starch