Ivenet Kids - Red Ginseng Jelly / Kids Chewable Health Jelly / Korean Red Ginseng 15g x 30 sachets - Topping Kids
Regular price
$19.00
$0.00
Unit price
per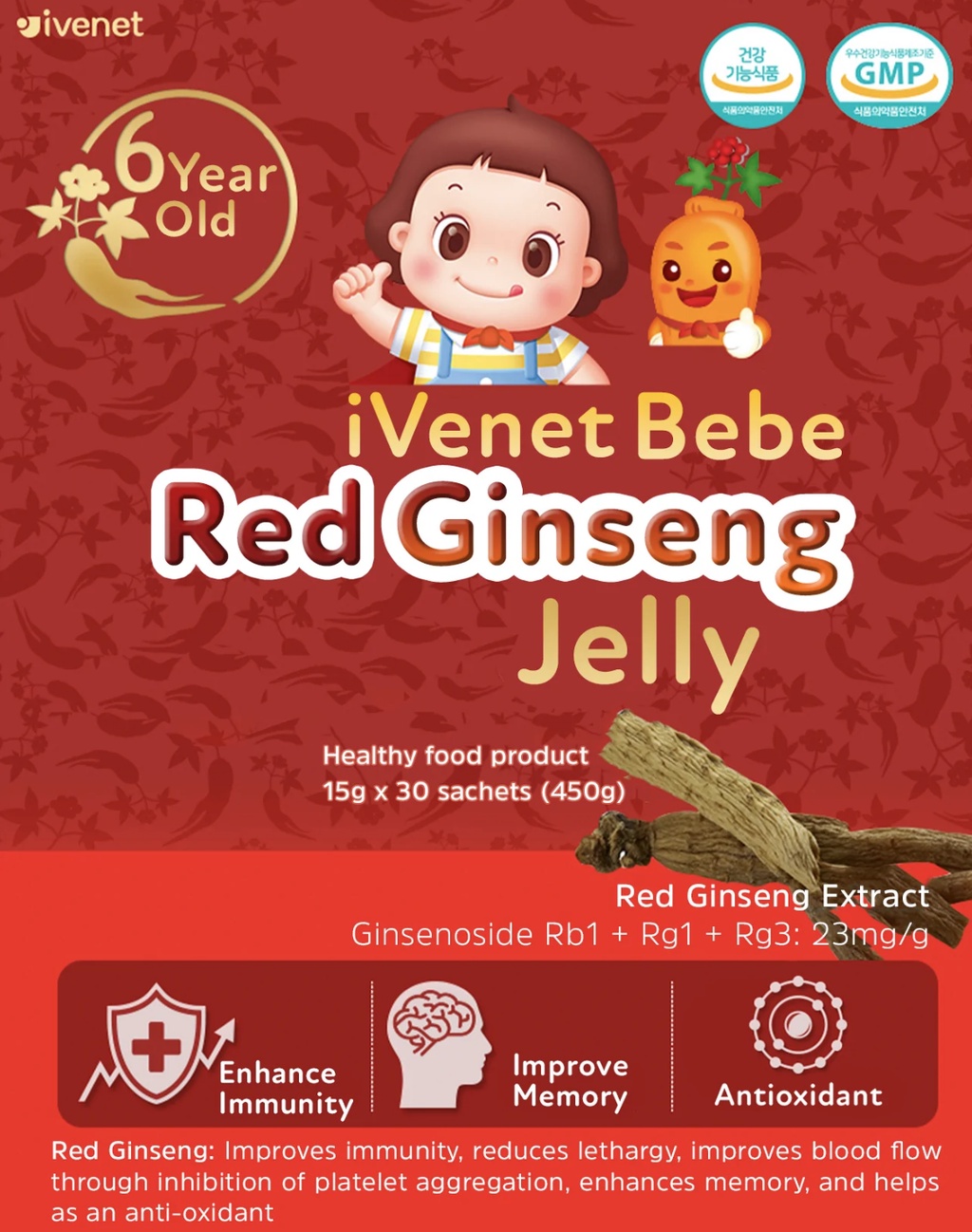 Ginseng has long been consumed through generations, known for their various health benefits.
Consuming ginseng improves immunity, reduces lethargy, improves blood flow and has many other powerful health benefits.
Suitable for 3 years old and above
, Ivenet Kids' Red Ginseng Jelly harvests Korean-grown ginseng at the peak of its growth at 6 years.
Combining that with natural tasty fruit flavours, even the pickiest eaters will be able to benefit from consuming healthy ginseng!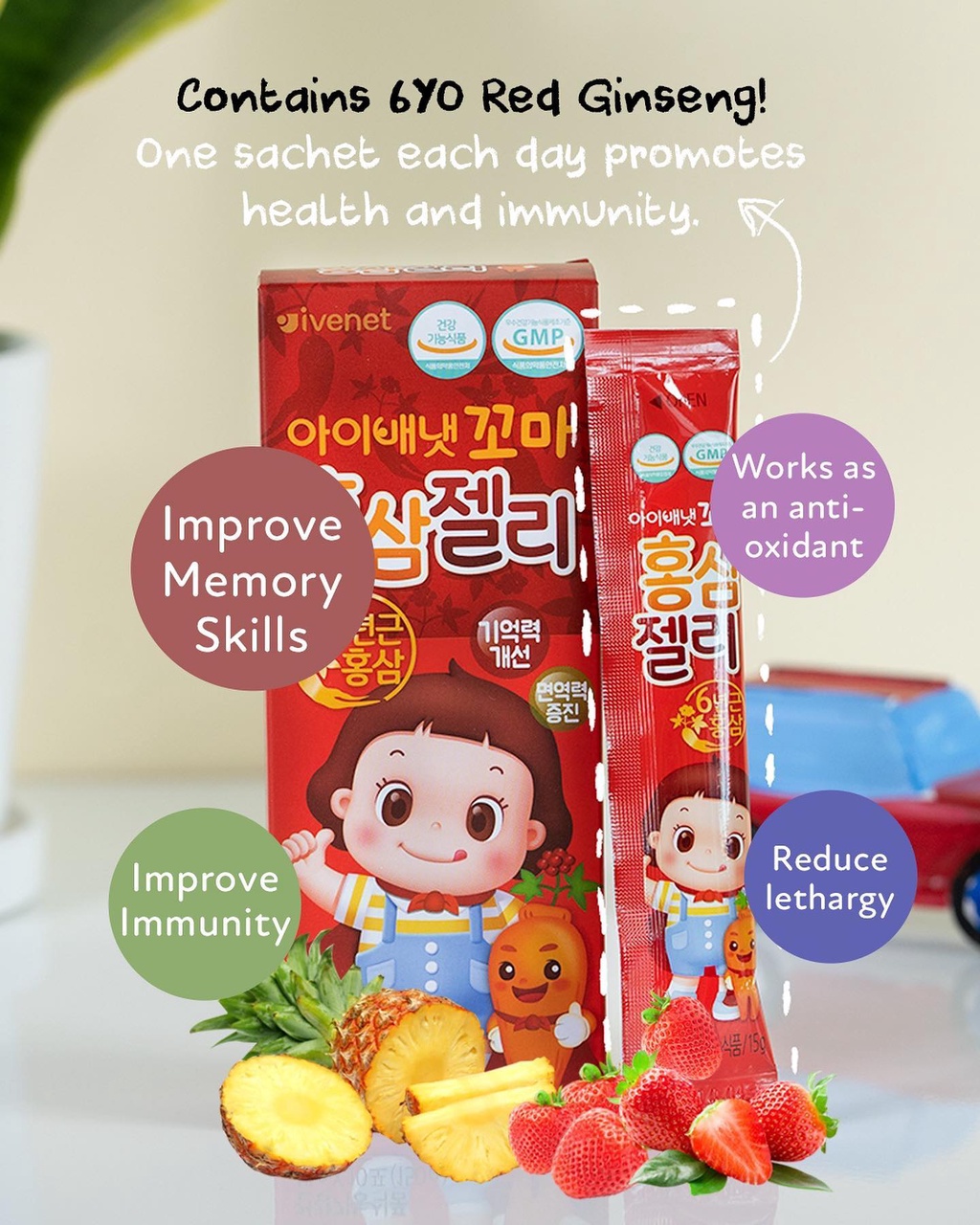 ★★ 6 Year Old Red Ginseng
- Made for children who can't consume bitter red ginseng
- From the 7th year, they grow a resistance and turn woody, hence 6 year old ginseng are of the best quality
★ Reduce lethargy
★ Improve blood flow
★ Enhance memory skills
★ Anti-oxidant
★★ No bitter taste
★★ Convenient and portable
★★ Ginsenoside
- A saponin that is only found in ginseng and red ginseng, the health effects of red ginseng's saponin is outstanding
Recommended intake: One sachet (15g)/day. Chew to consume
-
Full Ingredients: Red Ginseng Extract (Ginsenoside Rb1, Rg1 and Rg3's combination above 2.3%, Korea), Purified Water Agave Syrup, Strawberry Extract (Israel), Xylithol, Strawberry Juice Powder (Dextrine, Strawberry Juice Powder, Strawberries, Korea), Pineapple Extract (Israel), Locust Beans Powder (Locust Bean Gum, Xanthan Gum, Powdered Glucose Crystals, Agar, Tamarind Gum), Cyclodextrine, Combined Fruits Powder, Calcium Lactate, Strawberry Flavour (Synthesized Flavouring), Sodium-3-Citrate, Anhydrous Citric Acid, Steviol Glycoside. Contains Soybean, Peach and Tomato.
Storage method:
Keep the product in a shady area where there is low humidity and direct sun exposure. After opening, please eat it as soon as possible.
---
Share this Product
---