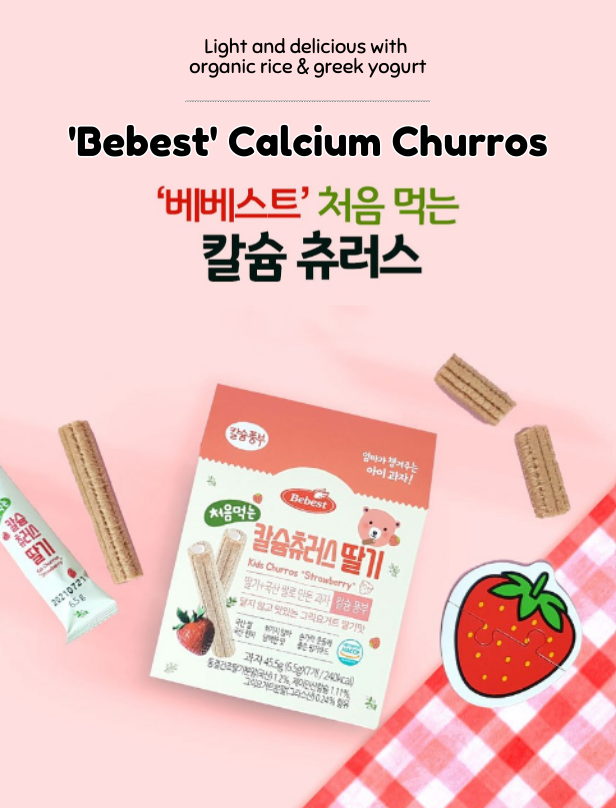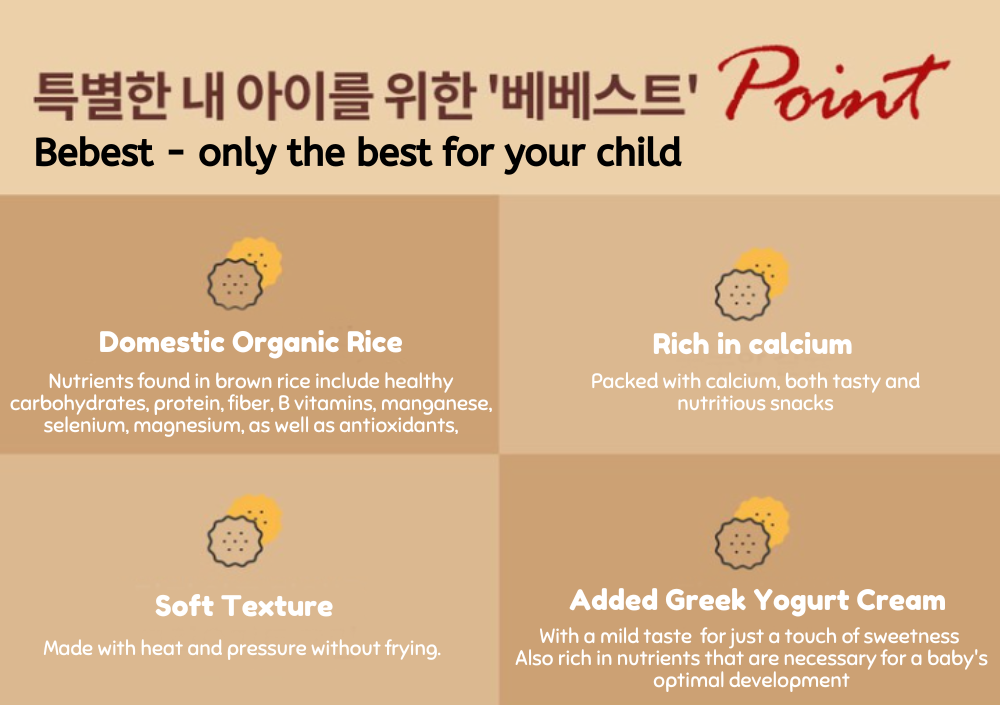 🔥🔥Best seller in E-mart, Home Plus, and Lotte Mart. Also available in Market Kurly.
Made baby-safe with a soft and melt-easy texture. 
Made with Korean organic rice for babies. 
Packed with calcium, both tasty and nutritious. 
Made with Greek yogurt cream, fruits, vegetables, and cheese for just a touch of sweetness. 
Pressure and heat-cooked, not fried. Individually wrapped for on-the-go snacking.