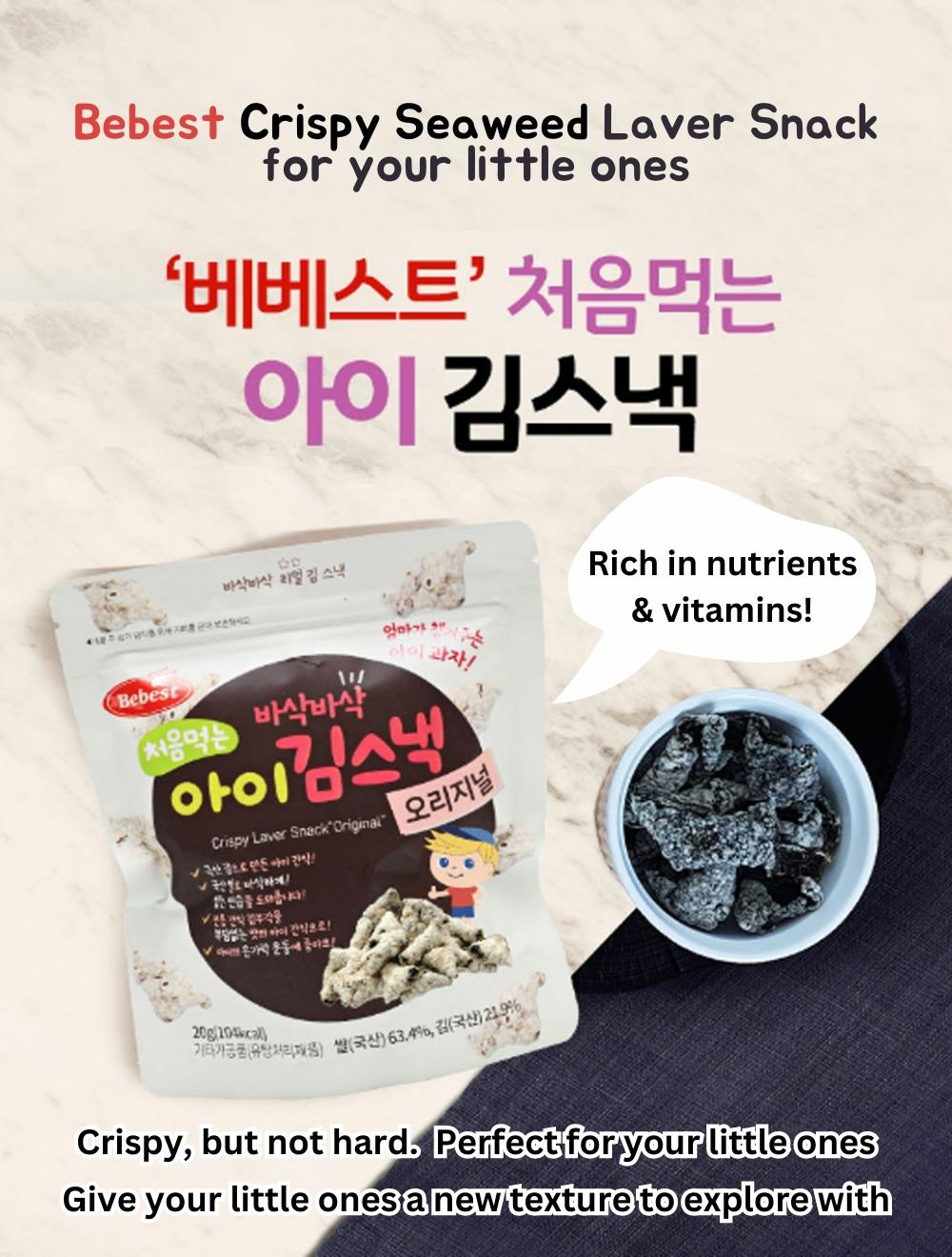 Best seller in E-mart, Home Plus, and Lotte Mart 
Also available in Market Kurly. Kids snack with nutritious laver. 
Crispy and flaky, but not hard, real fried and dried laver snack. 
Made with Korean laver and rice, and according to traditional recipe. 
Lightly powdered, not stickiness.
Helps build your babys hand and finger strength.
20G / Suitable FOR 10m+ onwards