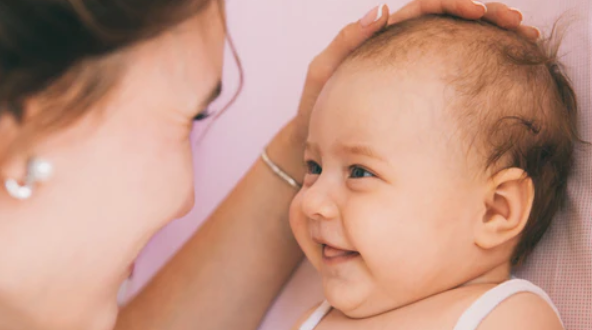 enjoy convenience in every aspect of 
your breastfeeding journey with our hands-free pump
No more worries about having your little ones tugging onto your pump tubes! 
No more fussing when you have to move around while pumping!
Go hands-free when attached to hands free pumping bra!
features
- 2 essential modes ; stimulation and expression
- Built-in rechargeable battery
- LED screen indication
- Low noise
- Closed system with anti-backflow 
- 180ml PPSU bottle
portable breast pumps designed for the modern mummy
portable design
Unlike a double electric pump, our wireless breast pump is light and small, perfectly fitting into your diaper bag.
It also only has 6 parts to assemble so your pump is ready to go within seconds.
rechargeable battery
Pump anywhere and everywhere even when running low on battery life!
Unlike a manual pump, you can easily plug your portable breast pump into your power bank and resume your pumping sessions while you charge.
mummy friendly operation
No more hassle from more complicated devices like a double electric breast pump.
Theres only two mechanisms: 1-button switch to turn it on/off and change modes, and a touch screen to adjust suction strength.
closed-system pump
Proprietary anti-backflow diaphragm to prevent fluid contact with the motor, minimising contamination and making it safe for multiple users.
low noise level
Our portable pump is as soft as a whisper, making it easy to pump discreetly beside your sleeping baby.
silicone flange
Our portable electric breast pumps com with a silicone flange that is soft and gentle on the skin, providing ultra comfort even for the most sensitive skin.
the best breast pumps for your needs
package includes
- Electric breast pump motor
- Flange set with 24mm
- 180ml PPSU bottle 
- USB cable (Type C)
other information
Flange size: 24mm 
Size: 23cm x 15.5cm
Total weight : apprx. 340g
Power adaptor (5V 1A) excluded
The breast pump motor is not waterproof and should not be in contact with any liquid at all times.
Avent, Spectra, Autumnz and Maymom wide neck bottles are compatible with our flange directly. 
Other brand bottles like tommee tippee, pigeon and medela can use our bottle adapters. 
If you are using our ppsu storage bottle, you can pair it with Avent bottle collar and teat to feed directly.