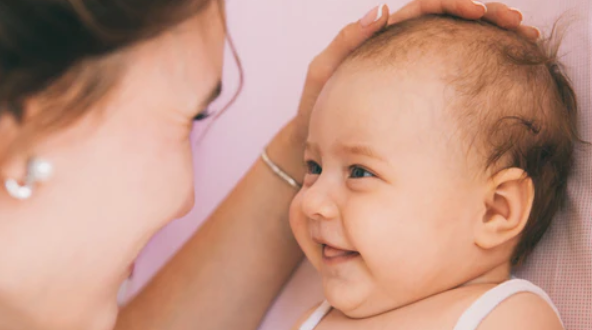 Not pumping as much as usual? 
Unable to clear your breast as before? 
It is time to check on those parts and get them replaced!
Did you know that your pump parts like the silicone valve requires frequent replacement? 
Even the slightest gap between its mouth can affect your pump performance greatly!
If the silicone parts are damaged, please replace them immediately.
If you pump more than 4 times a day :
Diaphragm - 3 months
Cushion - 3 months
Valve - 1 month
Flange - 6 months
If you pump up to 3 times a day :
Diaphragm - 5 to 6 months
Cushion - 5 to 6 months
Valve - 2 to 3 months 
Flange - 9 months
Items are sold individually, unless otherwise indicated.
Compatible for 
BE Free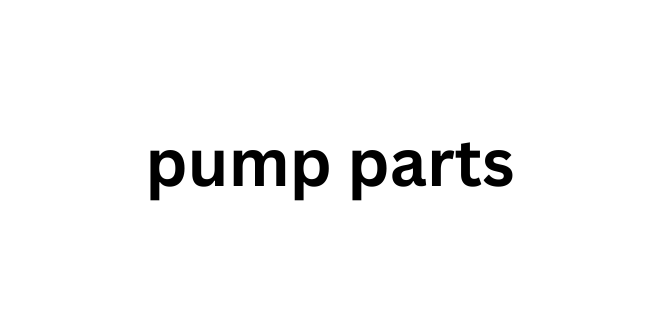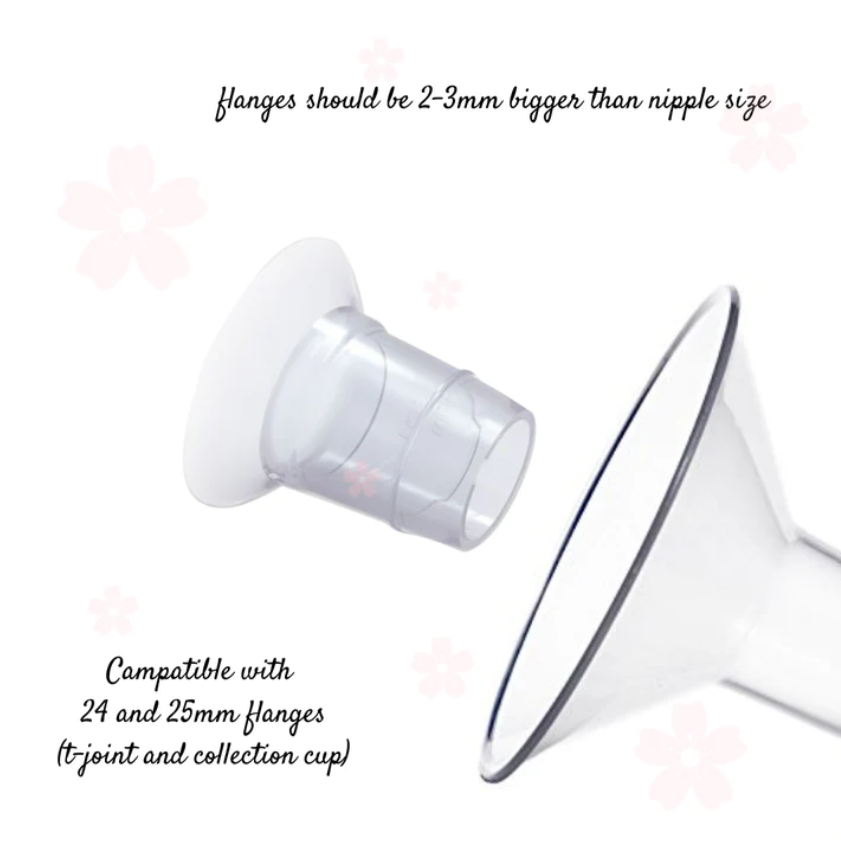 Did you know that a misfit of flange size can affect the functionality of a breast pump?
Put this onto your breast pump flange to have a better fit.
Compatible with 
- BE Mini / BE Mine / BE Free / BE Mini X / BE Nude
- most 24/25mm flange in the market
Sterilisation Method
Boil / Steam / UV
Item is sold individually. 
Keeping things clean when out is always an issue! 
And the standard choices are a airtight container which takes up space or 
disposable ziplock plastic bags which are not exactly environmental friendly.
Now you get the best of both worlds! Air tight silicone pouches that does not take up much space and are reusable! 
Compatible with
- Breast pump parts - Baby teethers - Baby feeding utensils
Features
- Air tight to keep your sterilised pump parts - Eco friendly and reusable - Durable material for long-term storage
PEVA Pouch
Material : silicone (food grade)
Can be boil/steam/UV sterilised
Microwave/freezer/disher safe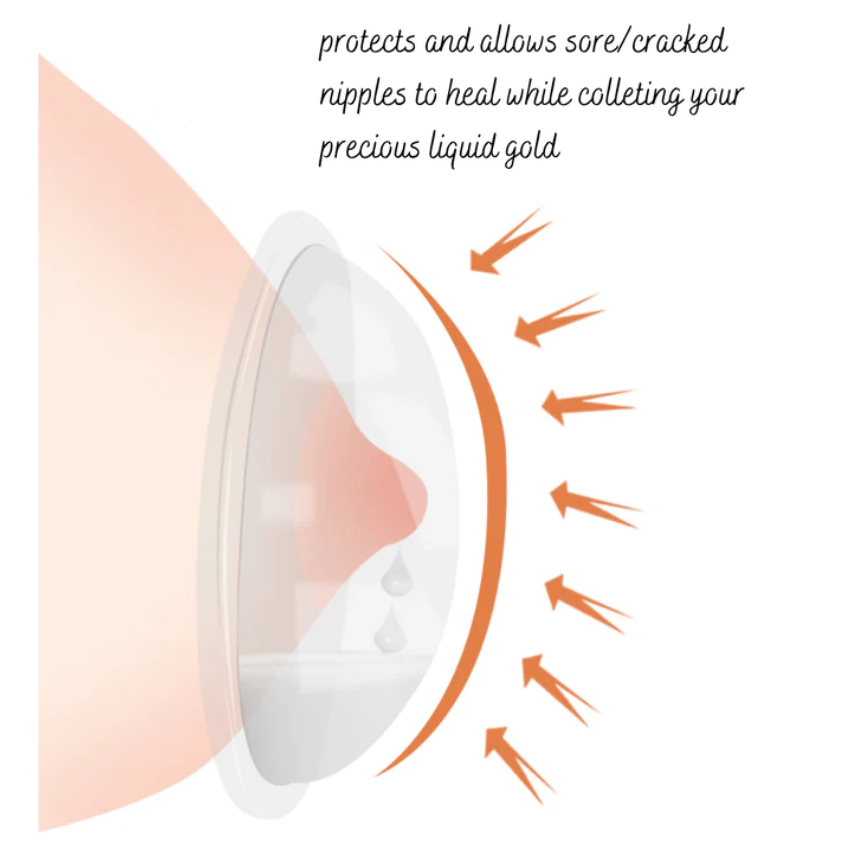 This 2-in-1 Breast Shield  works by slotting it into your bra to collect every drop while you latch or pump. 
Or just leave it in to allow your sensitive tips have more space.
A must-have for new mothers as this shield can allow your nipples to breathe freely under clothing. Idea for sore/cracked nipples recovery. 
Don't forget to apply your breast milk on the nipples for instant remedy! 
Comes with a plug cover. Remove the plug for better air circulation to speed up recovery.
Product is sold in a set of 2.
Care Guide 
- Steam/Boil sterilise compatible
Recommended to replace 3-6 months, depending on usage
Note: Shields have tiny opening on side to easily pour out the collected breast milk. Kindly ensure it is placed upright to prevent spilling or leakage.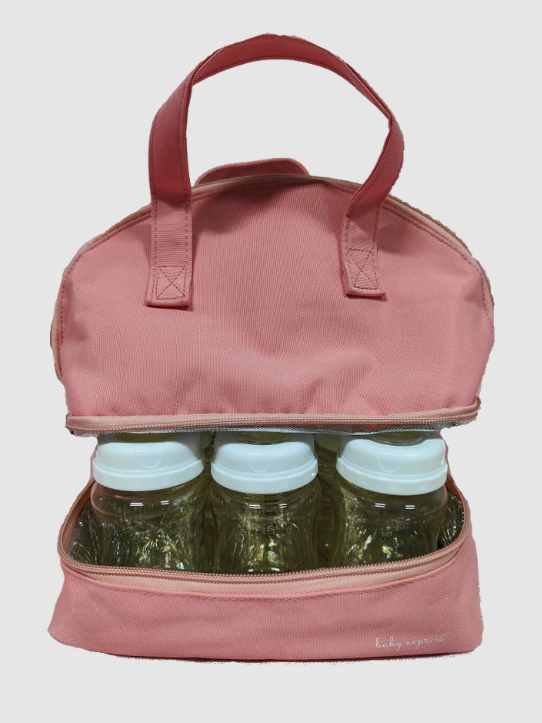 It's all about portability when it comes to being a mother! 
This 2-in-1 insulated carry bag will fit your breastfeeding essentials! 2 compartments to separate your breast pump and breast milk!
And when you are done breastfeeding, this would also be an idea lunch/picnic bag to carry along!
Fits 6 wide neck bottle and 1 ice block or 2 ice blocks and 3 wide neck bottles
Keeps cool up to 8 hours when paired with our ice brick!
heavy items like ice brick and stored milk should be kept at the lower compartment of the bag.
Other Information
Size : 23 x 16 x 25cm
Material : Aluminum foil (internal), Polyester (external)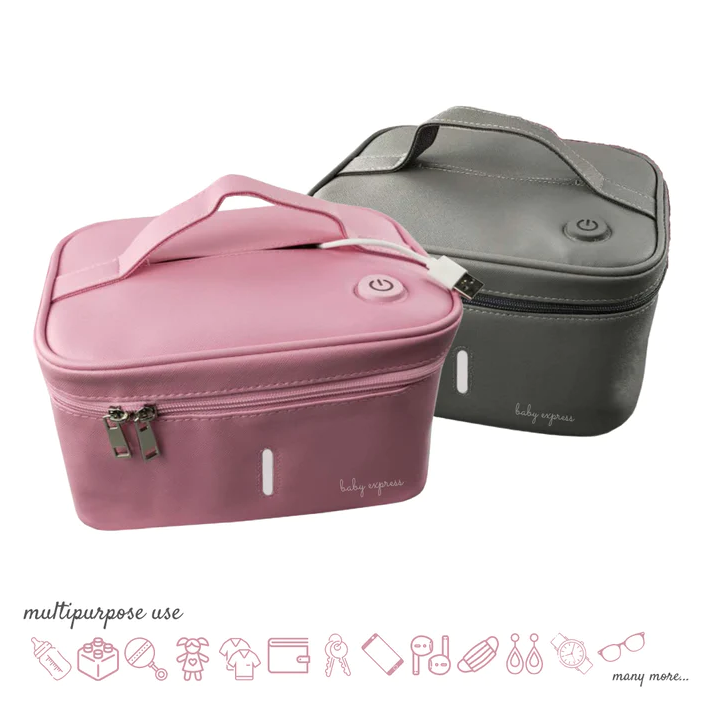 Keep clean and sanitise on the go! Just 3 minutes to get rid 99.9% of those nasty germs!
Multi-purposes use
Can be used for baby bottles, toys, clothing, electronic/plastic/ceramic products, and more
High quality material
Prevents the UV rays from penetrating through and leak out
Operation Procedure
‐ Connect bag to a power source; power bank.
- Power light on when plugged into power source.
- Press power button once to start sterilisation.
- Purple light comes on inside when in operation. Power light flickers while sterilising.
- Once done, after 3 minutes, power light will stop flickering. 
- Contents are kept sterile up to 4 hours, without opening of bag.
Other information
3 UVC + 2 UVA LED beads
10,000 hours lifespan
Wavelength : 260-280mm
Measurement : 27cm x 17cm x 14cm
Sterilisation time : 3 minutes 
*Powerbank excluded 
Care guide
- wipe with damp cloth
⚠️ Caution ⚠️
Do NOT shine UV light onto skin or eyes, it will cause harm.
Keep out of reach of children.
Do NOT press, wash or soak.
Do NOT use this product for other purposes.
Comes with 12 months warranty.